Double 2 Full Set
Double gives you a physical presence at work or school
Lateral Stability Control
Power Drive
Includes camera kit, charging dock and audio kit
Summary
RB-Dbl-02:

1 x Charging Dock for Double Robotics Telepresence Robot

RB-Dbl-03:

1 x Double Robotics Audio Kit

RB-Dbl-05:

1 x Double 2 Telepresence Robot

RB-Dbl-06:

1 x Camera Kit for Double Robotics Telepresence Robot
Double gives you a physical presence at work or
school when you can't be there in person.
Lateral Stability Control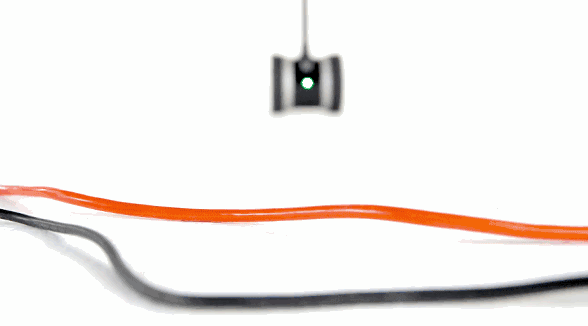 Lateral Stability Control is a shock absorption mechanism built in the base to maintain lateral stability while traversing common obstacles in an office or classroom setting, such as cords, bumps, or a change in threshold.
Power Drive
Power Drive enables the robot to go up to 80% faster than normal driving speed, when the driver needs to go a long distance. Simply hold down the Shift key on your keyboard while driving with the arrow keys.
Not sure you are ready to buy?
We recommend a 1 year rental. After a year, we may have something better to offer you, as we stay up on the latest and greatest, and you will already be comfortable with the easy operations and the way it has changed your life.
Added Comfort
If for any reason during the first 30 days of rental, you feel as though you would like to cancel the rental, simply do so and only pay for the month. We know it won't happen!
Terms and Conditions:
http://www.tryarobot.com/pages/rent-a-robot-terms-conditions
Specifications
Crash Avoidance

"Always-on-the-Floor" Camera Feature

Height

47-60" (120-150 cm)

Top Speed

Unknown

Type

Telepresence

Brand

Double Robotics

Video Resolution

Dependent Upon Device Used

Bandwidth Required

1 Mbps up/down

Tablet Auto-Charged

Yes

Auto-Activate

Unknown

Charge Time

2 hours

Docking Station

Optional

Run Time

6-8 hours

Unique Features

Camera Kit, Power Drive

Auto-Docking

No

Network Connectivity

WiFi or 4G/LTE

Warranty

30-day Money Back Guarantee and 1 year warranty
Features
Improved Lateral Stability and Power Drive.
---
Recommended Tablets: iPad Air or iPad Air 2.
---
Camera Kit: 5 MP, 150 degree wide-angle lens. Requires an iPad with a Lightning port.
---
Auto-Charging of the iPad from the Double 2's battery.
---
Remote Users: The Double 2 can be driven using an iPad, iPhone, iPod Touch, or a Chrome web browser.
---
Compatible with first generation Double charging dock.
---
Double 2 Weight: 15 lbs (7kg) after adding an iPad.
---
Warranty: All repairs and shipping costs due to manufacturing defects are covered by Double Robotics for one (1) year.  An extended warranty (to three (3) years) is available.  
---
Returns and Exchanges: Handled directly by Double Robotics.
---
Return Policy: 30-day money-back guarantee.  The Double 2 must be returned in brand-new condition and within 30 days of delivery.  The customer pays for shipping the robot back to Double Robotics.